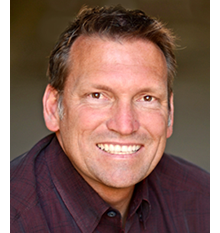 Randy Eaves is the Chief Operations Officer and Founder of Affiliate Solar. Randy learned work ethic at an early age working for a family business in landscaping and yard care. Growing up around entrepreneurs, Randy had a lot of examples of how there are many opportunities and freedoms available if you take the effort to follow a dream.
At age 19 he served a two-year mission for his church in Brazil where he learned to love to serve people and the value of relationships and being outward focused on the needs of others. Randy returned and studied at UVU and BYU.
While working at a telemarketing company, he met his soon to be forever companion, Kim. He knew she was the right girl for him because she had the same goals and ambitions. In addition, she trapped gophers as a child and Randy had earned money very young riding his bike to the family farm 10 miles away and trapped and skinned muskrats that were plugging up the ditches at the family farm. A perfect match.
Randy received his contractors license and started a plumbing company which he built up through relationships and referrals.
When his wife's company sent the family to Australia, Randy took a hiatus from his plumbing business and managed to hold down the even more demanding position of Home Dad. After six months of traveling around much of Australia and Asia, and learning more patience than thought humanly possible, Randy and his family moved back to Utah where he continued his plumbing business and started a nationwide health food business.
Randy understands that the task at hand will be accomplished only with the effort of many hands and the attitude of integrity and shared success. Affiliate Solar seeks and finds like-minded individuals with common values and goals that are driven to creating something bigger than ourselves. 
Randy has always adopted the philosophy that successful people do whatever they are doing until something better comes along. As Randy was growing his plumbing company and finishing his second family home, an unexpected opportunity came into his and Kim's life as independent business owners with the essential services company ACN.
This new adventure proved to be very successful for the family and replaced the plumbing business and the food business and eventually Kim's successful career at Novell. Taking the family all across the United States and Mexico, they built a sales organization of thousands of representatives and tens of thousands of customers. Because of their successes, they were selected twice to be judges on NBC's Celebrity Apprentice with Donald Trump and have also been featured in Success from Home Magazine for the last five years as top producers and leaders in the company.
With a residual income generated through acquiring customers, Randy and Kim had the opportunity to move their family to San Diego, CA where they were introduced to what they believe is the next gold rush, the industry of Solar. With Randy's background in construction and both Randy and Kim's success in business, they found a perfect marriage with residential and commercial solar sales. Working in an industry that is literally untouched around the country, Randy is focused on creating a different breed of solar companies. One that connects the thousands of individual installation businesses, the dozens of funding opportunities, and the average individual that wants to earn whatever income potential they desire and put effort into.