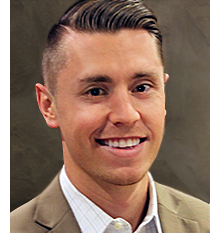 Cory Tanner is Chief Sales Officer at Affiliate Solar and has been at the forefront of leadership throughout his life. It began in competitive sports and resulted into a collegiate soccer career. It continued to develop as he stepped into entrepreneurship at eighteen years old.  With seven years of experience in product development and sales, Cory has helped bring to the market over eight million dollars of product sales. His specialties include business development, strategic planning, and commercial sales. Cory is currently working on a Strategic Communication degree and a minor in Entrepreneurial Business at the University of Utah.
He thrives on challenges, particularly those that expand the company's reach.  He leads, trains, and motivates the Affiliate Solar team to continually achieve their goals and push to new heights. 
He is an active member of Sigma Alpha Pi, the National Society of Leadership and Success. He continues to bring opportunity to the forefront and strives to be a leader in the next generation of business owners. Cory currently lives in Salt Lake City, Utah with his wife Summer, where he has built a strong foundation based on God, family, integrity, commitment, and passion.